About
Emily Stewart is an aspiring comic book artist and character designer, currently based in the UK. She loves drawing cartoons, robots and an all manner of things. She has sold her artwork at conventions across the UK. Including London Film and Comic Con, Birmingham Collectormania, TF Nation, Reading Comic Con and Bath Comic Con.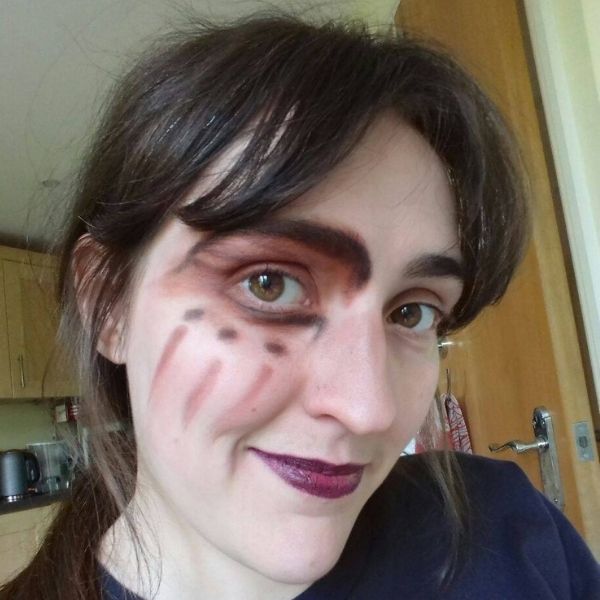 Aspiring comic book artist and character designer
Emily is currently working on character designs for Physical Gaming table top games as well as taking on freelance work.
Comic Portfolio
Examples of my comic book work from various different projects.
Inkwork and Lineart
I participated in Inktober 2017, having the fun chance to experiment with using purely black and whites.
Character Design
In 2015 a friend created a Nanowrimo novel entirely out of letting his friends design characters and using all of them in the novel, the resulting work mixing sci-fi and fantasy and anthropomorphic animals. I was then hired to illustrate the eclectic mix of characters he'd been given.
Transformers Art
Pictures inspired by Hasbros classic series about giant robots that turn into cars.
General Art
Art inspired by assorted media including Stephen Universe, Final Fantasy, Star Wars, Resident Evil, and others.
Horror Game Art
In was contracted by the company Wartorn Games to create designs for their horror table top game 'Infernal'. In this I went outside my normal comfort zone to draw more creepy horrors than I had done before.
Contact
Email if you would like to contact me about any of my work or whether I'm open for commissions.
Location:
Surrey, England
Email:
emily@ejstewart.co.uk